Fretboard
Below the headstock and nut is the fretboard, also commonly known as the "fingerboard". The fretboard is a long piece of wood with stainless steel or nickel alloy strips, also known as frets, embedded along it. Most guitars today use curved fretboards to give them a more natural feel than flat fretboards, which can be found on most classical guitars. Fretboards are commonly made of maple, rosewood, or ebony.
Most fretboards have between 21 and 24 frets depending on the model of guitar. Pushing a string against a fret changes the vibrating section of the string causing you to play a different pitch. In more basic terms, pressing a fret plays a different note. The distance between frets are mathematically calculated along the fretboard. Many guitars have inlays between certain frets to mark commonly used finger placements. Fret inlays are purely aesthetic and do not affect the sound or pliability of the guitar.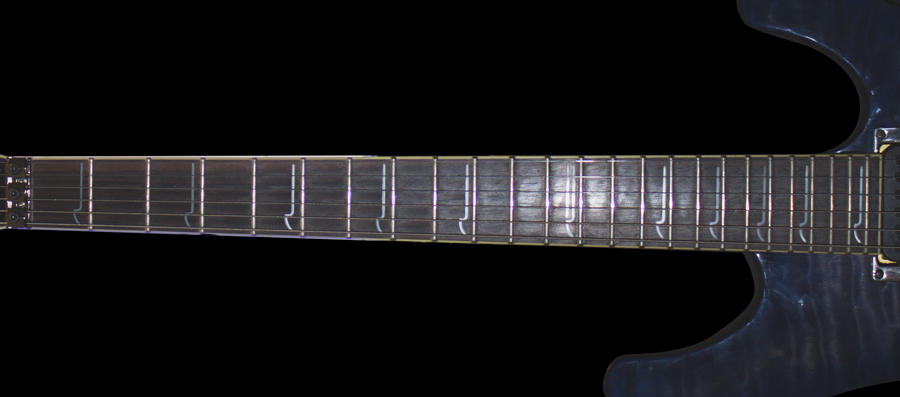 Fretboard
Neck
The neck is the "back" of the fretboard where your hand rests as you play the guitar. Necks are cut from the same piece of wood as the headstock. Necks are generally made from dense woods capable of resisting the tension from the strings. Metal rods, known as truss rods, are placed along the inside of the guitar neck to ensure that it can resist breaking form the tension. Tightening or loosening the rod causes the neck and fretboard to curve, compensating for string tension.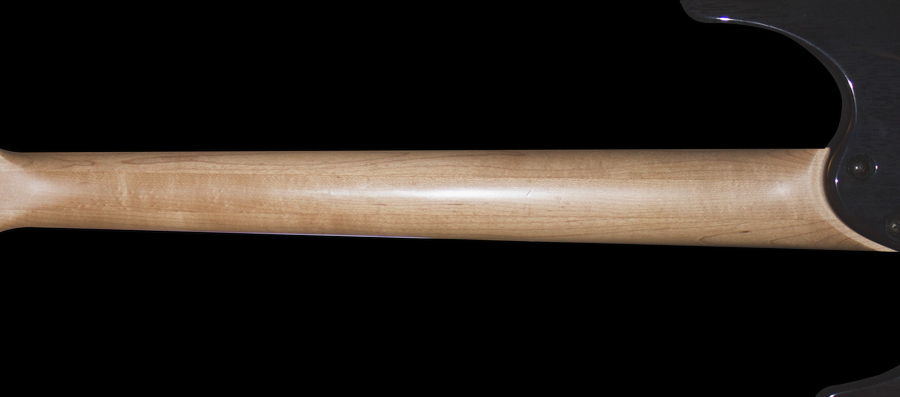 Neck